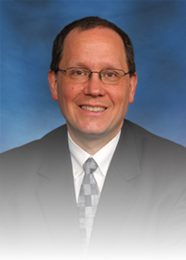 Joseph's Biography
Name:
Joseph Floyd Clark
Born:
August 1961, White Plains, New York, USA.
Nationality:
American Citizen.
Education:
University;
Susquehanna University,
Selinsgrove PA 17870, USA.
B.A.: Chemistry, 1984. (Biology Minor)
ATC: Certified Athletic Trainer, 1984.
Graduate School:
Michigan State University, East Lansing
MI 48823, USA.
M.S.: Biophysics, 1986.
Michigan State University, East Lansing
MI 48823, USA.
Ph.D.: Physiology, 1990.
Current Post:
Professor, Department of Neurology, University of Cincinnati
Adjunct Professor; Department of Molecular and Cellular Physiology
Faculty Member; Neuroscience Program
Faculty Member/Executive Committee; Physician Scientist Training Program
Chief Scientific Officer of Xanthostat Diagnostics Limited
Co-Director, Point of Care Center for Emerging Neurotechnologies
Previous Posts:
Graduate Student and Teaching Assistant: Department of Physiology
1986-1990 Michigan State University, East Lansing MI.
1990-1991 Postdoctoral Fellow, Fogarty Fellowship: Centre University de Paris Sud, INSERM U-241, Bat. 443, Orsay France.
1992-1995 Junior Research Fellow, Linacre College, University of Oxford,
1991-1997 MRC Non-Clinical Research Scientist, Department of Biochemistry, Oxford University, England.
1995-1999. Lecturer in Medicine Worcester College, Oxford University.
1996 - 2000. Lecturer in Biochemistry St. Anne's College, Oxford University.
1997 - 2000 Group Leader, Vascular Smooth Muscle Research Group, MRC Collaborative Centre.
Languages
English, Mother tongue
French, Fluent
Russian, Conversational
Sports Interests;
Shotokan Karate, 3rd degree black belt;
Self Defence instructor;
Research
Smooth Muscle: Function, Biochemistry, and Pathophysiology.
Expertise:
31P, Magnetic Resonance Spectroscopy, Magnetisation Exchange.
Mitochondrial Function, Control, Respiration and Thermogenesis.
Signalling via: Protein Phosphatase, Creatine Kinase, Mg++ and Ca++.
Biochemical Studies of Antihypertensive Therapies.
Genesis and Control of Pathological Vasospasm and Vasoconstriction.
Protein-Protein Interactions, Coupled Enzyme Processes.
Intracellular signalling mechanisms controlling myosin ATPase.
Selected Awards and Affiliations:
Fogarty International Research Award, Fogarty International Center: National Institutes of Health, USA, 1990.
Franco-Soviet Biomedical Research Co-operation Project of Scientific Exchange, INSERM U-241 and The Laboratory of Cardiac Bioenergetics (Moscow): 1990-1991.
Research Exchange Scientist, Oxford/Moscow Exchange Program, 1992.
Best Article of 1997; Journal of Athletic Training, 1998.
Cincinnati Creates Companies Business Plan Award, 2004.
Featured in Laboratory Equipment Magazine, 2005.
Finalist: Health Care Heroes. 2006.
American Heart Association Advocate of the Year, Washington DC 2006.
Health Care Hero. 2009
Societies:
American Physiological Society, Biochemical Society, Biophysical Society, Guanidino Compounds in Biology and Medicine: Former Society President, Japanese Society for the Promotion of Science, The British Society for Cardiovascular Research, The National Athletic Trainers Association, The Physiological Society, The American College of Sports Medicine, American Heart Association Advocacy.
Book Chapter Referee:
Lehninger, Nelson and Cox; Principles of Biochemistry, Ed 3, 2000 Chapters 13 and 18. Worth Publishers, New York, USA.
Meetings Organized:
Co-Chair Cincinnati Translational Neuroscience Symposium (CTNS) Cincinnati Ohio, 2004.
Co-Chair Cincinnati Translational Neuroscience Symposium (CTNS) Cincinnati Ohio, 2003.
Chairman: 6th Guanidino Compounds in Biology and Medicine Cincinnati Ohio, 2001.
International Organizing Committee, 5th International Symposium on Guanidino Compounds in Biology and Medicine. Yokohamam Japan, 1998.
Local Organizing Committee, Inaugural Meeting; British Chapter of The Society of Magnetic Resonance, Oxford, 1995.
Co-Chair: Creatine Phosphate in Biology and Medicine, Present and Future Perspectives, Oxford, 1993.
Co-Chair: Metabolic and Energetics' Research Group, (MERGE) Vienna Austria, 1992